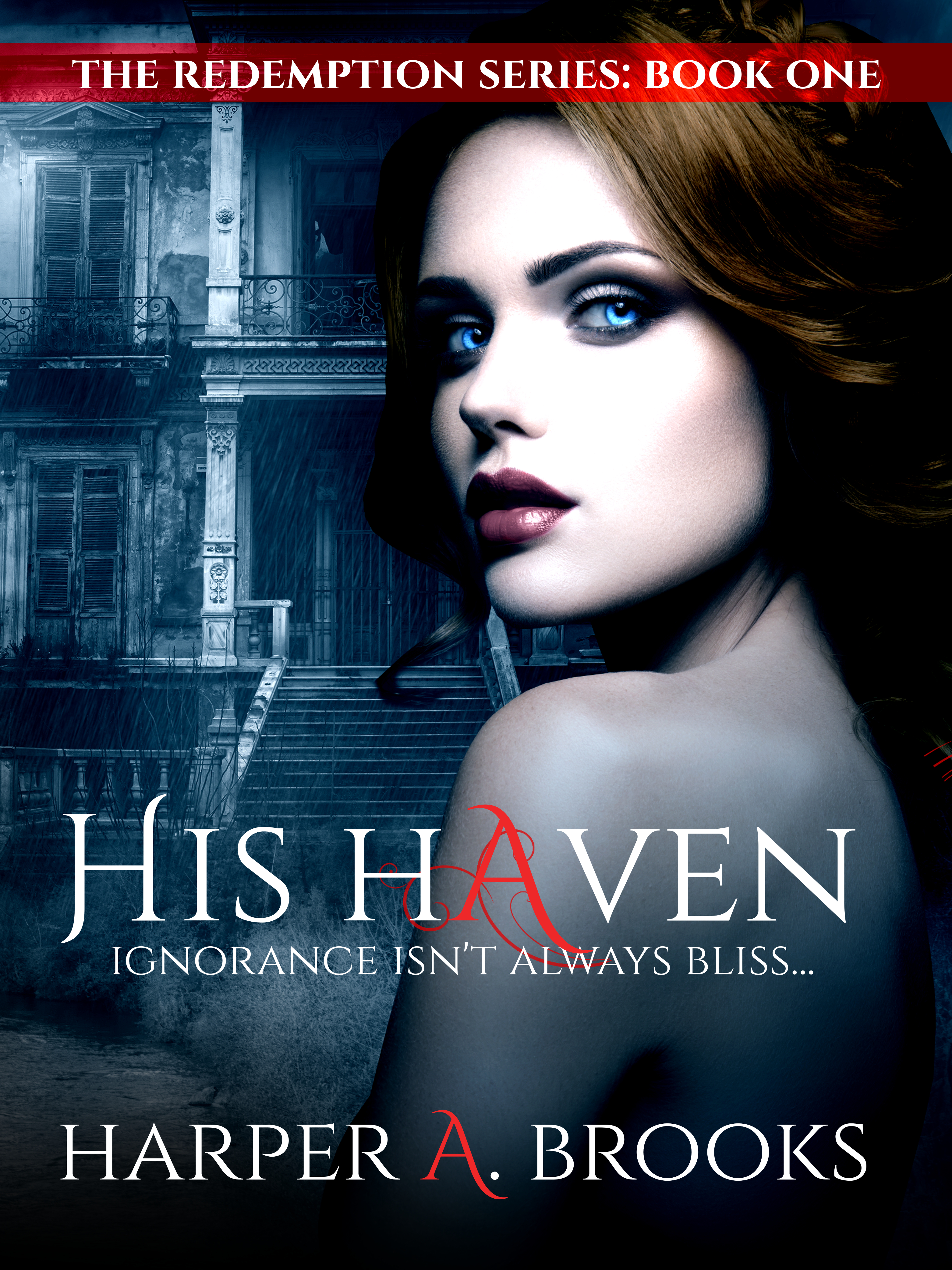 "Ms. Brooks has started a story of other-worldly magnitude where adventure and secrecy filled the pages. Twist and turns ran amok as the author delivered angst, love, friendship and intrigue." –Evelise, Sexy and Sizzling Reviews ⋆⋆⋆⋆
"His Haven is a fantastic mix of historical and paranormal romance. This author is one I'm going to keep my eye on–she has it all here. Action. Romance. A touch of horror. You can't put this book down." –Cynthia Carole Moore, Amazon ⋆⋆⋆⋆⋆
HIS HAVEN
(The Redemption Series: Book One)
Ignorance isn't always bliss…
Handsome and diligent Avrum Brenin should have died in the fire with his mother and older brother. Instead, he is saved by the powerful and wealthy immortal, Lord Henri. Placed under his care, Avrum shares in his world of endless splendors. He must do one thing in return—look after Haven, a human and Lord Henri's newest rescue.
The simple task proves to be more complicated than it seems. Haven is disobedient, ungrateful, and hostile, yet she is beautiful and mystifying at the same time. One night, when Avrum stumbles across Haven barely clothed and bound at the wrists, the world he has trusted in unravels before his eyes. He soon discovers that no one—from Lord Henri and Haven to his closest friend, Lysander—are who they seem to be.
Now faced with the truth, will Avrum choose to surrender to the man who rescued him, or will he have the courage to save the woman who captivated him?
PATTERNS IN THE IVY
(The Redemption Series: Book Two)
Some scars run too deep…
Stoic French aristocrat, Lysander Douay, has been running from his past for centuries. No matter where he goes, the ivy scars on his arm remind him of his horrific mistake. After the bloodshed at Greystone Manor, his next challenge is caring for the young maid, Emma, but when her presence begins to resurface buried memories, he knows he must protect her from what he couldn't all those years ago.
Mae Beckett has been traveling north ever since a devil attacked her and her brother a month ago. She doesn't bear the mark of ivy vines, but her brother does, and he is set on killing the monster for revenge. When their paths cross with other travelers, Mae longs to know what lies under Lysander's hardened facade. Someone needs to heal the deeper, more jagged scars marring his heart, and she's hoping he'll let it be her.
The closer they get to Malcolm the Divine, the more dangerous their journey becomes. Unable to escape the truth any longer, Lysander is faced with the same choice he was given the night he was turned: Will he be able to let go of his own pride to save the ones he loves? Or will history continue to repeat itself?
Work in Progress